My last crockpot recipe of BBQ pork ribs was an absolute success with my husband. Only problem was there were no seconds!
This will be my second new crockpot recipe attempt: a whole chicken. I found this wonderful little recipe on
thehappyhousewife.com
. Photos are borrowed, as this is my first time trying it, and I just put my chicken in the pot.
INGREDIENTS
:
1 whole chicken

seasonings of choice (I used garlic powder, paprika, marjoram, rosemary and a little salt).
DIRECTIONS:
After rinsing the chicken place in a crock pot that has been sprayed with non-stick.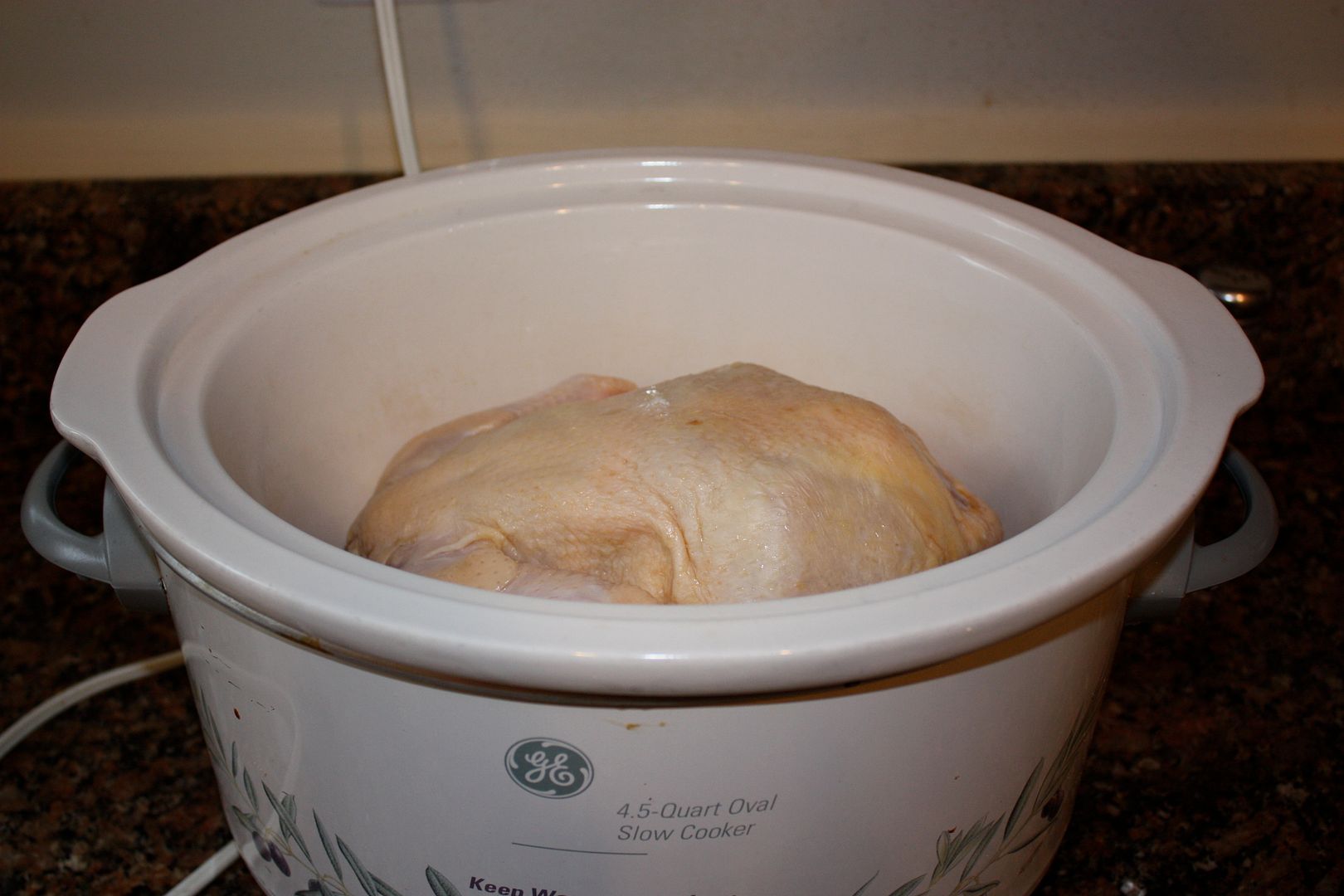 You do not need to put any liquid in the pot, just the chicken.
Then sprinkle your favorite spices on the chicken.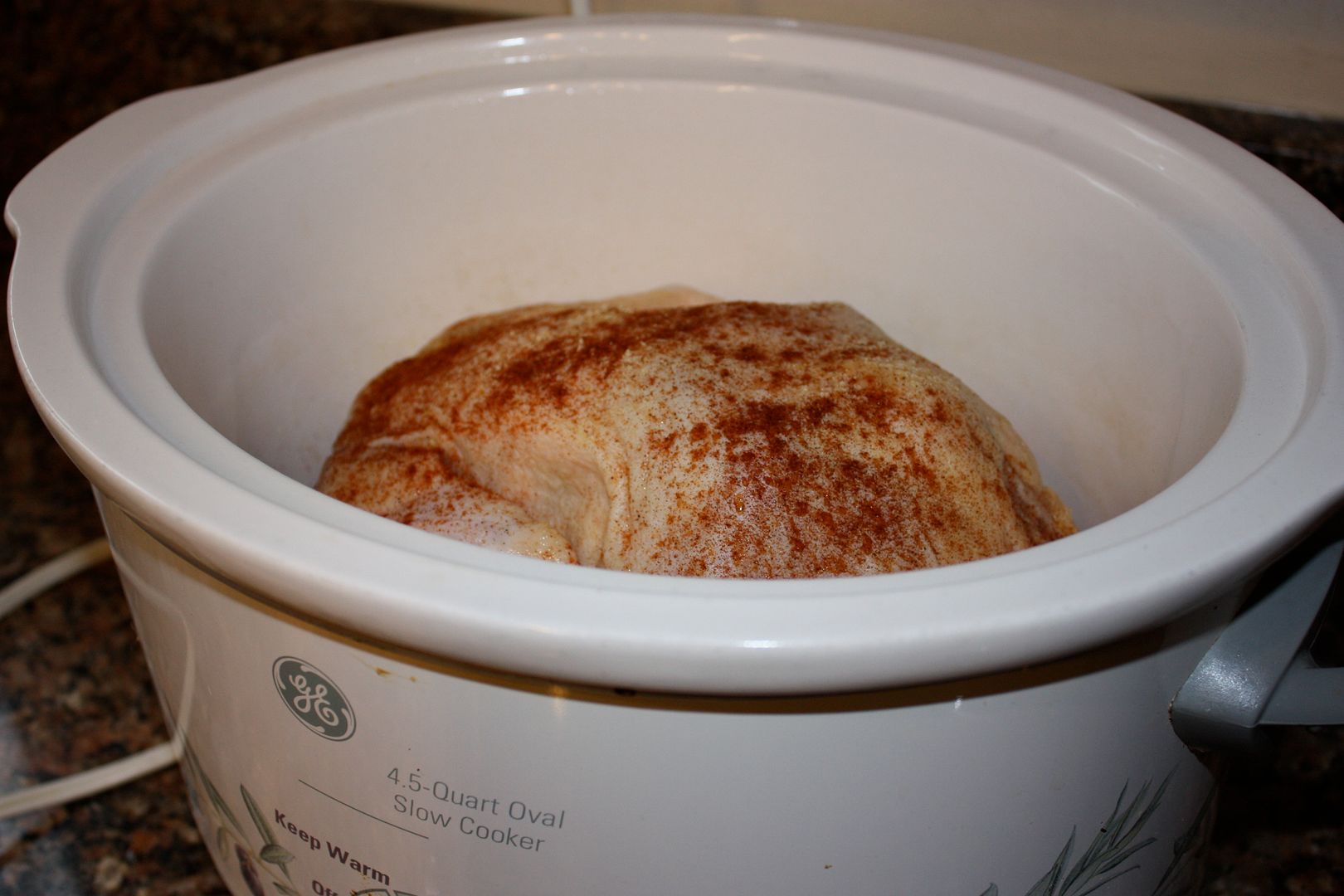 Place the lid on the crock pot, set on low, and walk away for about 7 hours.
7 hours later you will have a beautiful cooked chicken ready to serve for dinner.
Remove the chicken from the crock pot, cut and serve.
The recipe also provides a good way to turn the leftover juice into homemade broth.
Looking forward to how this will turn out!